こちらの投稿は外国の方向けのお知らせになります♫
Hi there,
We are located in Narita Tomisato city where is very close to Narita station.
M's House provides highly quality of services; professionals listen to your any requests as possible!
🖤🖤🖤Year End – CAMPAIGN🖤🖤🖤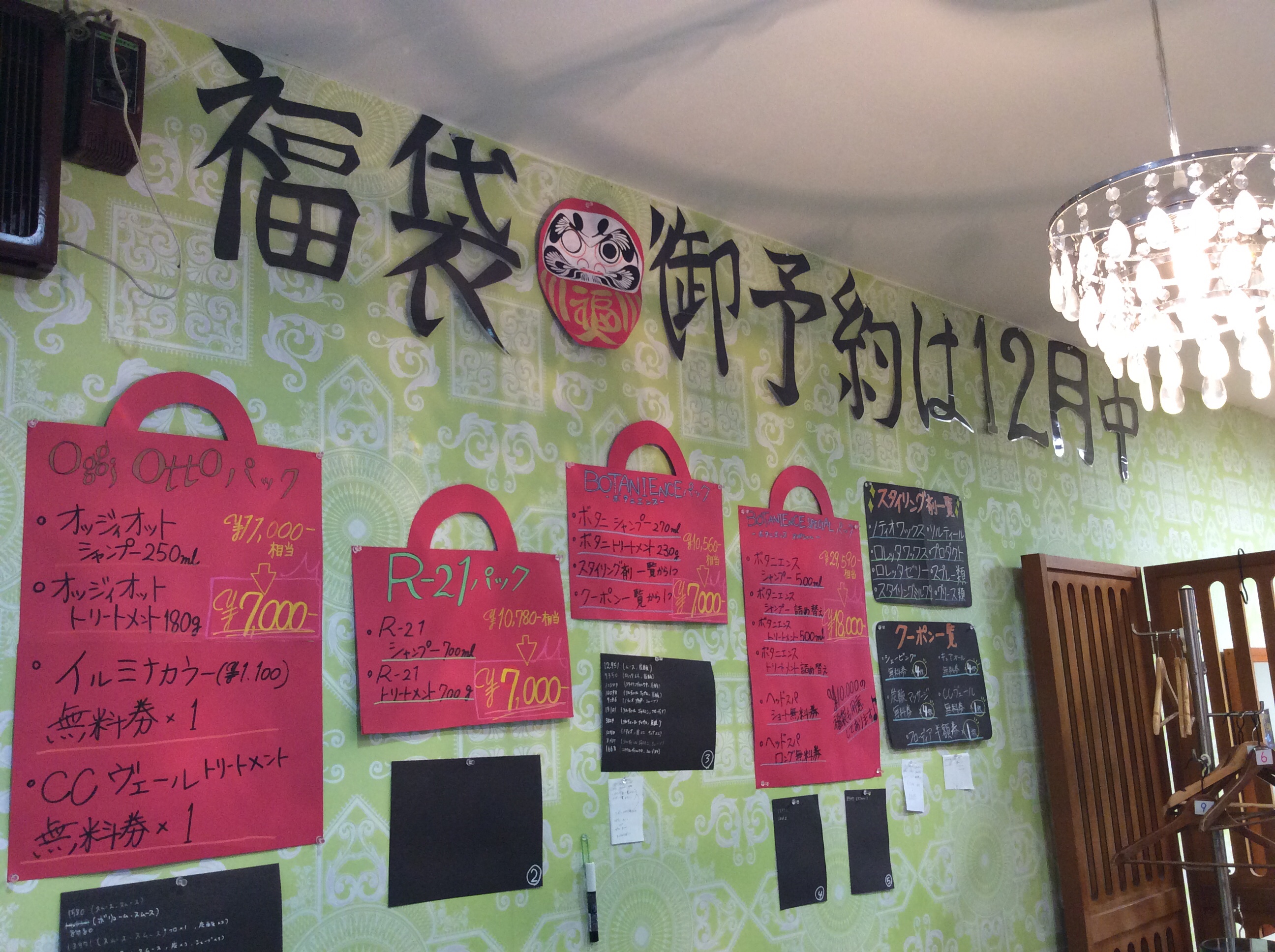 There are 4 reasonable packages!
🧡Oggi Otto: shampoo 250ml, treatment 180g, a free ticket for illumination color and CC veil treatment.
Total price is $110 → $70
💙R-21: shampoo 700ml and treatment 700g.
Total price is $100→ $70
💚Botanience: shampoo 270ml, treatment 230g, choose a hair styling products from 4 agents, and a coupon from 5 free tickets.
Total price is $100→ $70
💜Botanience Special: shampoo 500ml ×2, treatment 500ml ×2, a ticket for free head spa.
Total price is $290→ $180
❤️❤️We are all waiting for your visit❤️❤️
Please visit us on Wednesday evening (3p.m. – 7p.m.) or Saturday noon (9a.m. – 12p.m.) and call Sumire who speaks English.
Tel: 0476-92-2002
Address: 5-17-4 Hiyoshidai, Tomisato city, Chiba-pref. Japan 286-0201
Thanks